We're so grateful to be able to partner with God and His people to change the lives of children living on the streets of Kenya. It's wonderful to see them heal and grow into the people the Lord created them to be. We've now seen 28 former street kids successfully come off of the street and reconcile with relatives, return to school or live at our Center in Kibera and attend school.
We're so proud of them so I'm going to report on some of their achievements and tell you about a couple of boys who are in need of a sponsor.
First I want to brag on Simiyu, who I've blogged about before. He came off of the street and joined us in 2013. When he did, people who knew him said that he wasn't able to learn. In spite of hearing that we enrolled him in 4th grade in a school. Pretty quickly he was preaching to his class mates and studying hard. He worked hard there and we eventually moved him to a boarding school where he could receive even better instruction. He soon moved up from being ranked in the 30s in his class to number 16, then up to number 9! Then he made it to number 6 and then number 2. He recently took his middle school exit exam and scored very high. Here are his results: ENG 64B- KIS 65B KSL = = MAT 75A- SCI 71B+ SSR 82A TOTAL 357 KNEC
As a reward he asked for a suit, "from bottom to top." Shoes and all. So here he is, back when he came off of the street and last week in his new suit.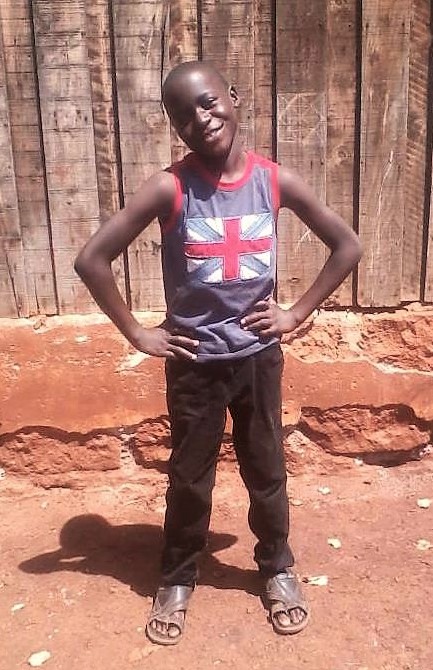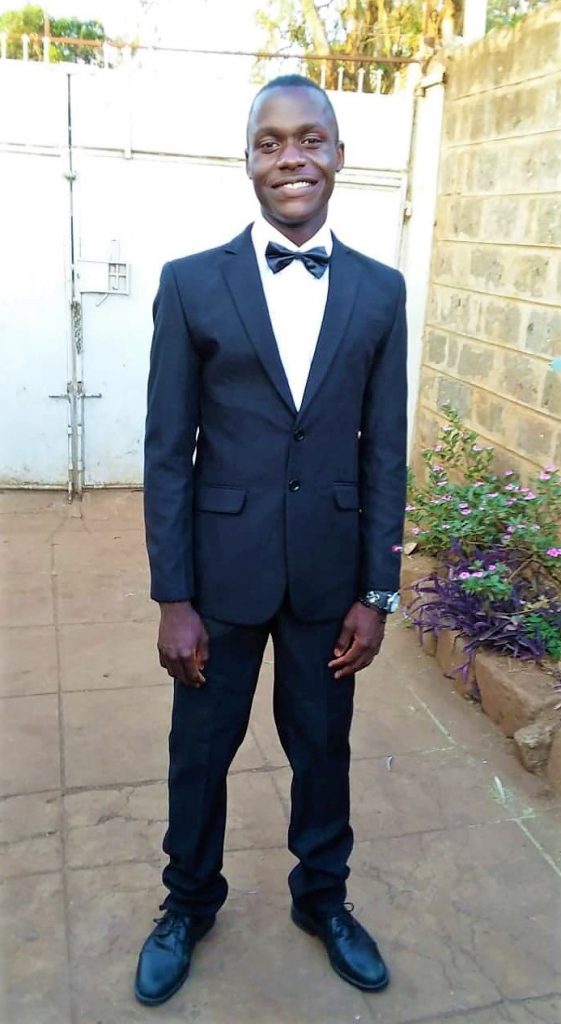 One thing that is very instrumental in the success of a street child once they've left the street is a sponsor who supports them with school fees to attend school and emotional and prayer support. We currently have 2 boys in our program who are in need of a sponsor.
Victor came to us last year. he was just 10 yrs. old and had traveled from Western Kenya on his own due to problems at home and a lack of food. We took him in quickly and enrolled him into a school near the Center. He needed some tutoring to catch up with studies in school. He's worked hard and has made progress scholastically. He's precious. He's almost always smiling, and loves to create various things, like his own stereo system out of small boxes and an old phone, a windmill and other things. He's fascinated with airplanes and we suspect a future as an engineer or a pilot for him. If you'd like to sponsor him you can let contact me or the people at Sheltering Wings, at Sheltering Wings. Here is Victor: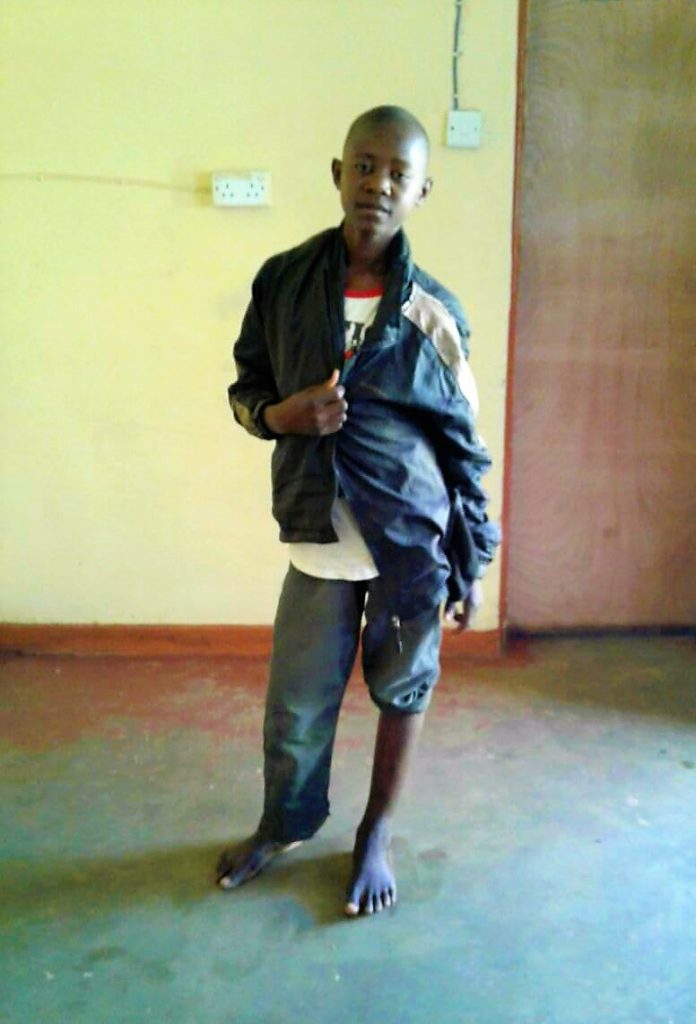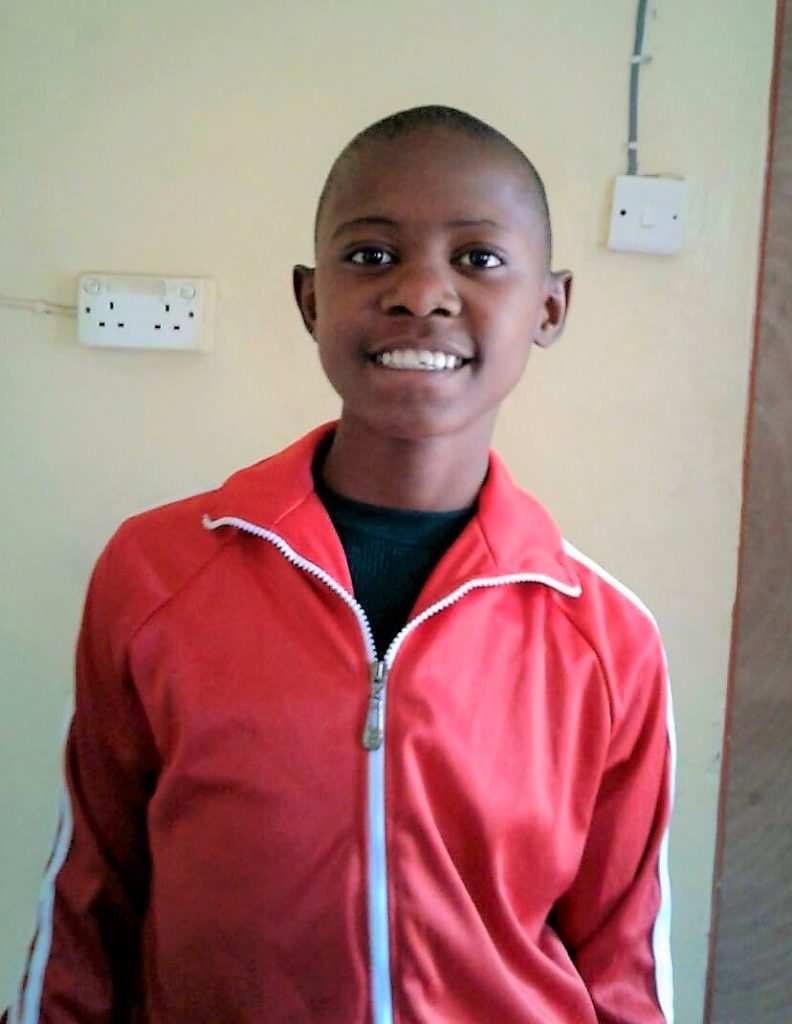 Samuel is another boy who recently came into the Center off of the street. We've been ministering to him at the feeding program for almost 3 years now, then July of this year he decided to get saved and start living at the Center. We took him to school quickly and promised him that on the school break we would take him to see the his family, of the Turkana tribe, that he left in very far northern Kenya when he was 8 years old, he's now 16. He worked hard in school and our staff member, Eva, traveled with him almost to Ethiopia to find his family. They had to do some searching but after talking with many people they found his family and had a great reunion. Sam is in 6th grade now and is in need of a sponsor. Here is Samuel: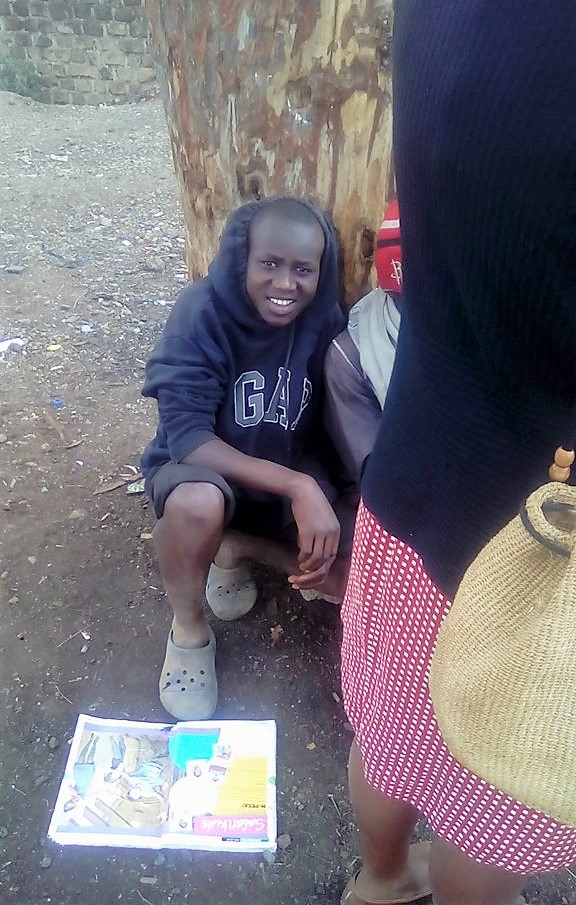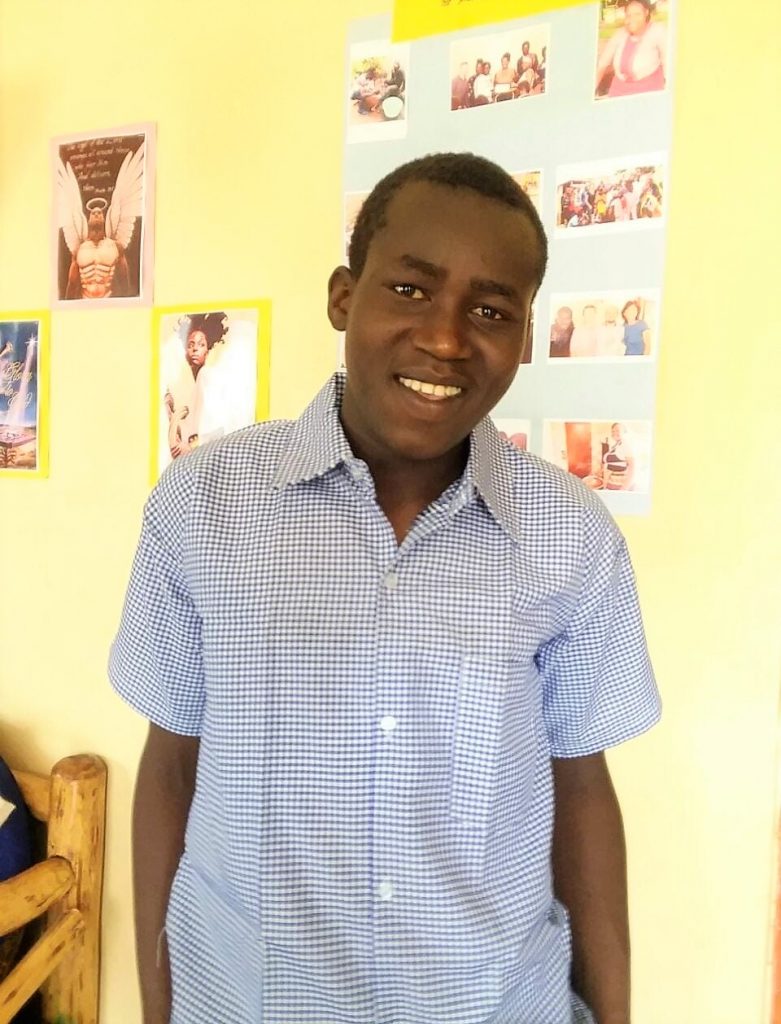 Thank you so much for your interest in these wonderful kids and what Father God is doing in their lives! We certainly welcome prayers for them and the projects in Kenya! God bless you!!